At PepsiCo, we know we have a responsibility to help tackle this crisis and we're striving to do our part to help build a world where plastics need never become waste. We're pursuing a strategy of reducing, recycling and reinventing our plastic packaging – and want to play a leading role in changing the way we as consumers use plastics through partnerships with like-minded organizations.
Our Sustainable Plastics Vision
At PepsiCo, we're striving to build a world where plastics need never become waste. We share concern over the growing threat that plastic packaging waste poses to our communities and marine environments. As one of the world's leading food and beverage companies, we recognize the significant role we can play in helping to change the way society makes, uses, and disposes of plastics, and we are doing our part to help make sustainable plastics a reality.
Our sustainable plastics vision is rooted in three pillars: Reducing the amount of plastics we use; Recycling the plastics we bring to market; and Reinventing our plastic packaging.
We know it will take big ideas and even bigger goals to get there. So, we're already hard at work. We committed to making 100% of our packaging recyclable, compostable, or biodegradable by 2025, and we are striving to use 25% recycled plastic content in our plastic packaging by 2025.
PepsiCo + How2Recycle
How2Recycle is a simple on pack logo indicating in a clear and concise way, how to recycle each component of a package, with additional information on its website about local recycling resources and consumer education videos. It involves a coalition of forward thinking brands like PepsiCo who want their packaging to be recycled and are empowering consumers through smart packaging labels.
A Smarter Label System
Variation in recycling programs, unclear labeling, and inaccurate recyclability claims make proper recycling a challenge. The How2Recycle label was created to provide consistent and transparent on-package recycling information to consumers in North America.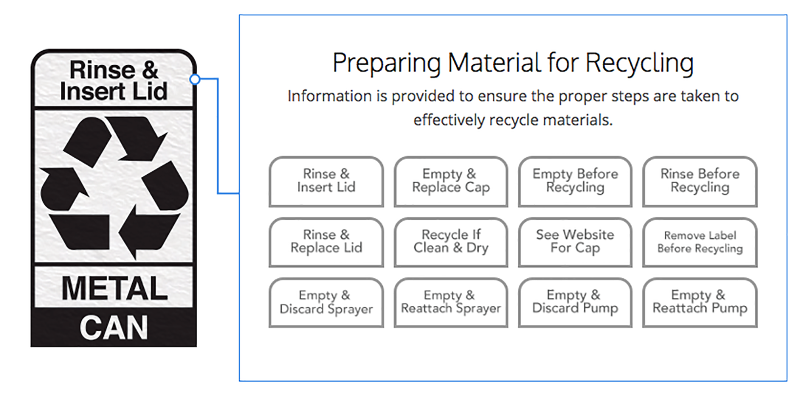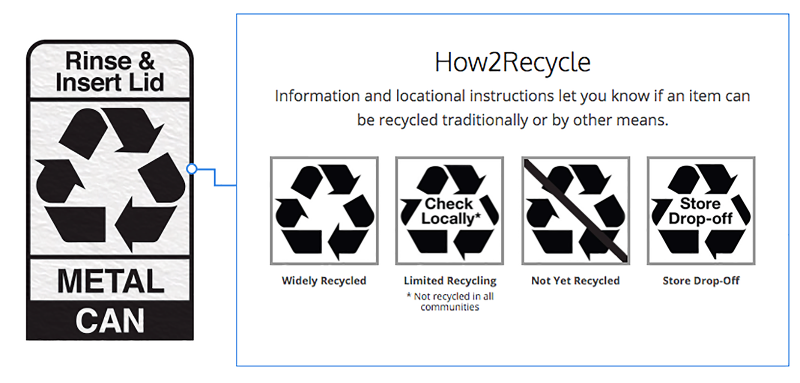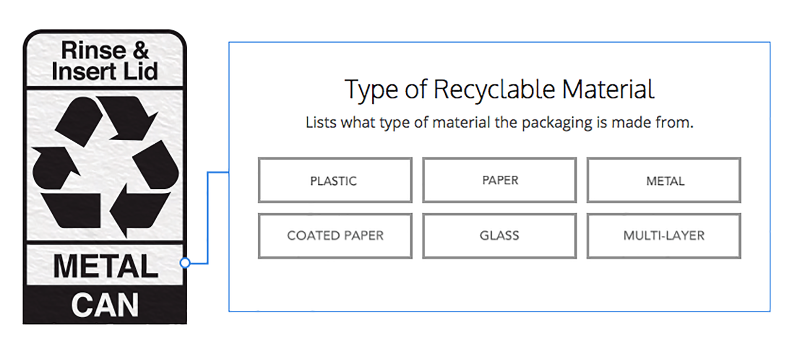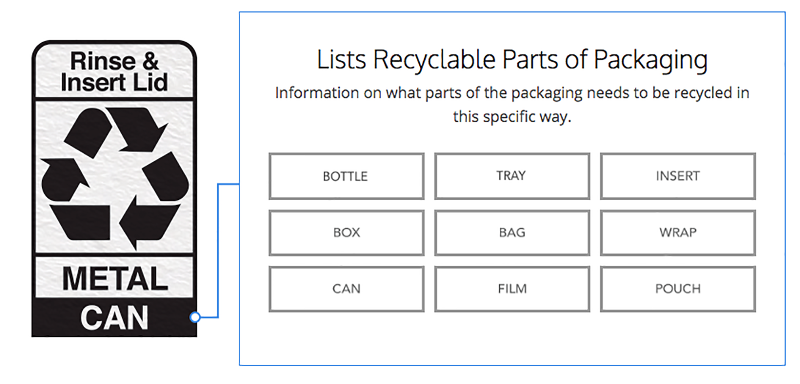 The Multi-Component Labels
We want to be sure that you know how to recycle your whole package, not just a part of it! For a How2Recycle label like the one at right, each "tile" represents a different part of the package. This is really helpful for when you're trying to know how to recycle different parts of your package. How2Recycle labels are intended to be read left to right, based on which part of the packaging you encounter first.